Dear Diary,
I've neglected you.
But this is a story for another day.
Today I am diving right into it – into writing, curating and sharing.
I've been a crime-fiction buff, fan, lover and even scholar for as long as I remember. The origins of my crime-fiction addiction will become a blog post one day. However, today is just a quick share-recommendation.
A while ago American literary digest LITHUB sprouted an equally interesting daily digest for crime lovers of all sort – CRIMEREADS.
I get both of the digests. As everything else in my inbox, I forget to check them daily. But when I do check them I find quite interesting quotes, mentions and even ideas for blogs or articles. What I find the most are reading recommendations (as if my TBR pile was not big enough as it is).
Today is not an exception. It is murky gray outside and very very quiet. Just the right atmosphere for crime novel.
Here are suggestions from all over the world as curated by CRIMEREADS.
THE BEST BOOKS OF 2019: INTERNATIONAL CRIME FICTION
A look at the year's 10 best mysteries and crime novels from around the globe.
It's been a banner year for international crime fiction. South Korean and Nigerian crime fiction continues to thrive; the French, as always, made their sly, ironic way into being a substantial chunk of the list; and new literary noirs popped up in both expected (Sweden) and unexpected (Poland?!?) places. While last year's international crime map was peppered with psychological thrillers, this year's global crime writers took a turn towards classic set-ups and dark conclusions, focusing on the poetry of noir as much as its violence.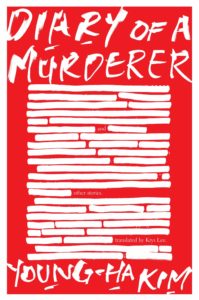 Young-ha Kim, Diary of a Murderer and other stories (Mariner Books)
(translated from the Korean by Krys Lee)
Diary of a Murderer is further proof that we're living in a golden age of both unreliable narrators and South Korean crime writing. The titular story takes us into the fuzzy brain of a serial killer suffering from alzheimers; he's convinced that another killer is targeting his surrogate daughter, the only person the narrator cares for in the world, and he's determined to save her—unless he forgets who she is.
Read an excerpt from Diary of a Murderer on CrimeReads.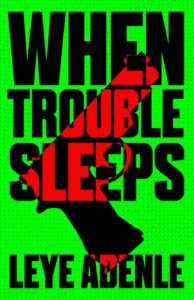 Leye Adenle, When Trouble Sleeps (Cassava)

Amaka, Leye Adenle's heroine from Easy Motion Tourist, returns to fight the good fight once again. This time, she's investigating a mysterious high-class brothel that treats its sex workers as disposable—but Amaka's got a plan to infiltrate the secretive manor and free the women imprisoned within its walls. Leye Adenle's Lagotian-set thrillers are action-packed, stylishly choreographed, and imbued with a sense of righteous anger against societal mistreatment of the vulnerable.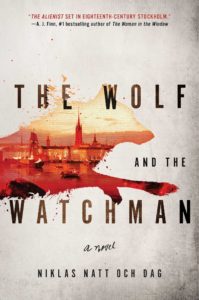 Niklas Natt och Dag, The Wolf and the Watchman (Atria)
(translated from the Swedish by Ebba Segerberg)
Niklas Natt och Dag's stunning debut takes us into the mud, blood, and effluence of history; set in the late 18th century, The Wolf and the Watchman begins with the discovery of a hideously maimed corpse in a brackish pond at the edge of a Stockholm still recovering from a ruinous fire and even more ruinous war. Revolution is in the air, the aristocracy are conscious of their own excesses, and each character comes with their own complex agenda and dark backstory. Perfect for fans of historicals, politicals, and grotesqueries galore.
Read an excerpt from The Wolf and the Watchman on CrimeReads.
Yves Tanguy, Article 353 (Other Press)
(translated from the French by William Rodar
The art of noir is often the art of the excuse, and never more-so than in Article 353; the entire novel is a monologue told to a judge by a middle-aged man who's trying to justify his murder of a crooked real-estate developer. The speculator from the South of France had collected investments for a new, never-built seaside resort, bankrupting the entire town, a former bastion of shipbuilding now full of ex-union men down on their luck and ready to be scammed out of their substantial buyouts—but also ready to take their revenge.
Read an excerpt from Article 353 on CrimeReads.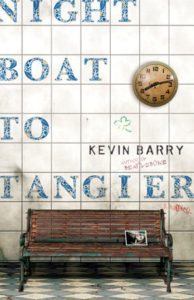 Kevin Barry, Night Boat to Tangiers (Doubleday)
Kevin Barry's tale of two aging criminals is as beautifully written as it is moving. The two hash-smugglers are camped out at a port, searching for the long-lost daughter of one (who may just be the daughter of the other, given the presence of a complicated love triangle between the two criminals and their heroin-addicted muse). Barry's background as a playwright shows in the book's dedication to telling story through dialogue, which has also earned the novel numerous comparisons to Waiting for Godot, but in our book, Night Boat to Tangier is not only literature—it's noir to the bone.
Read an article about Kevin Barry's mournful crime fiction on CrimeReads.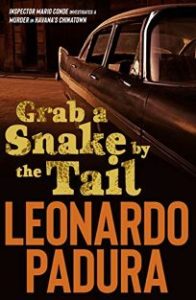 Leonardo Padura, Grab a Snake by the Tail (Bitter Lemon)
(translated from the Spanish by Peter Bush)
Padura is one of the most celebrated crime authors in the world today, and rightly so. This novella, a standalone that the author has been tinkering with for decades, is a Mario Conde investigation, but it stands outside the author's legendary Havana Quartet to tell a discrete story about a case in Havana's Barrio Chino, where a particularly heinous murder illuminates a possible drug trafficking ring in the city's old Chinatown. Readers can expect all the usual Conde charm—long meditations on the meaning of life and language and the trials of the Cuban people—as well as some new terrain, as he navigates a hidden pocket of the city and a community that holds itself apart.—Dwyer Murphy, CrimeReads managing editor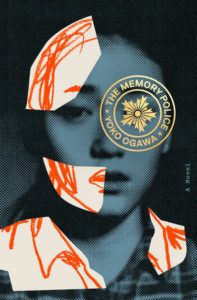 Yoko Ogawa, The Memory Police (Pantheon)
(translated from the Japanese by Stephen Snyder)
Yoko Ogawa's thought-provoking tale of a dystopian island where objects—and the memories thereof—continuously disappear is a perfect exercise in metafiction. The Memory Police follows a novelist who subtly resists the various vanishings imposed upon her by her society, even as she outwardly allows the memories of all that has been banned to fade from her consciousness. When her editor is about to be arrested by the eponymous Memory Police, who quietly remove all those from society who prove incapable of forgetting, the novelist takes him into hiding—and soon becomes a target of the Memory Police herself.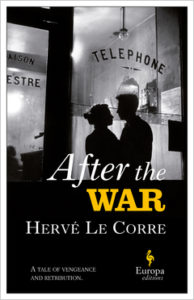 Herve le Corre, After the War (Europa)
(translated by Sam Taylor)
While many would like to think of World War II as neatly bracketed between the years 1939 and 1945, there's an argument to be made that the war started much earlier, and in many ways, has never ended. In le Corre's brilliant and brutal tale of Bordeaux in the 1950s, former collaborators rule the police force, young men prepare for war in Algeria, and a confrontation is looming between a crooked cop and a sensitive Holocaust survivor. Le Corre does for Bordeaux what Jean-Claude Izzo did for Marseilles!
Read an excerpt from After the War on CrimeReads.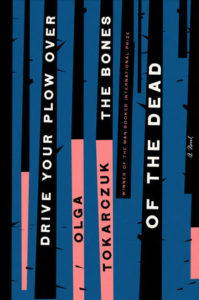 Olga Tokarczuk, Drive Your Plow Over the Bones of the Dead (Riverhead)
(translated from the Polish by Antonia Lloyd-Jones)
Janina, Olga Tokarczuk's misanthropic narrator, is a caretaker for the estates of Warsaw's most wealthy. She prefers the company of animals to humans, and wants nothing more than to be left alone by her neighbors. When one of those neighbors turns up dead, she can't help but begin her own amateur investigation. But will anyone listen to her suspicions? Tokarczuk won over the literary world with her debut, Flights, and Drive Your Plow Over the Bones of the Dead is just as haunting and beautifully written.
Read an excerpt from Drive Your Plow Over the Bones of the Dead on Lit Hub.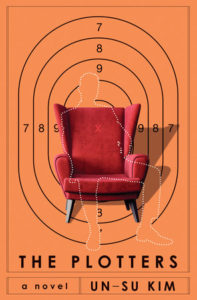 Un-su Kim, The Plotters (Doubleday)
(translated from the Korean by Sora Kim-Russell)
Un-su Kim's stylish noir about a hit man experiencing a crisis of conscience is one of the best crime books we've read in years. When Kim's protagonist finds himself contracted to kill another hit man he once called a friend, he realizes his own expiration date is nigh. Tightly plotted, elegantly crafted, and as noir as it gets! Plus, it has two cats named Desk and Lampshade, and a cabal of murderous librarians. What's not to love?
Read an excerpt from The Plotters on CrimeReads.
___________________________________
NOTABLE SELECTIONS
___________________________________
Javier Marias, Berta Isla · Fred Vargas, This Poison Will Remain · Andrea Camillieri, The Other End of the Line · Jo Nesbo, The Knife · David Lagercrantz, tr. George Goulding, The Girl Who Lived Twice · Guillaume Musso, The Reunion · Joaquim Zander, The Friend · M.T. Edvardsson, A Nearly Normal Family · Eduardo Albinati, The Catholic School · Ragnar Jonasson, The Island · Julie Zeh, Empty Hearts · Marc Fermandez, Mala Vida · Patrick Senécal, Seven Days ·  Helene Tursten, Hunting Game · Abir Mukherjee, Smoke and Ashes · Daniel Sanchez Arevalo, Alice's Island · Ragnar Jonasson, The Island · Burhan Sönmez, Labyrinth · Karin Fossum, The Whisperer · Olaf Olafsson, The Sacrament · 
Original article and imagery appeared HERE